The Honouring Eva Foundation administers funds from donors and fundraising activities for granting scholarships and low interest loans to students who show great desire and passion for Core Energetics but do not have the financial means to enter or stay in the 2 year Transformation Training or the 4 year Practitioner Program at the Netherlands Institute of Core Energetics.
We are a non-profit organization with our main mission to advance Core Energetics in the Netherlands by providing loans and scholarships, and by co-financing (inter-)national Core Energetics promoting activities.
In order to provide support to students money is needed. This is raised by generous gifts of our donors, contributions by students of the Netherlands Institute of Core Energetics, and by fund-raising events like workshops, sales and recitals. The Foundation is non-profit, meaning that all raised funds are used fully for supporting the students. 
Want to donate: [Donate here]
The Foundation provides financial support to students in both the two year Transformational Training and in the four year Professional Program at the Netherlands Institute of Core Energetics. Any student with a strong motivation to start or continue can apply for support. Support is given in de form of loans and scholarships. The loans needs to be paid back in two years after finishing the program. After that period interest is being calculated. In this regenerative system of loans the support goes on to the next generation. Support is given in loans as much as possible, and always for 3rd en 4th year students. Scholarships are gifts.
Why support the Foundation?
Large scale change starts with an individual's own healing. By the virtues of the work, healing spreads, community grows and the more unity we create in the world. Thanks to this approach, a wide diversity of people have experienced a meaningful turning point in their lives. The scholarship fund seeks to provide financial support to people with to start and/or continue their studies in Core Energetics.
There is a strict screening and monitoring process to guarantee the funding are well spent. Students who apply are asked to provide full transparant about their situation. For the full explanation on the process see the [Application]-section.
The committee of the Honouring Eva Foundation consists of 5 people. Bert Stek (Finance), Cees van Loon, Corinne van Bergh, Riet Mellink (Fund-raisers), and Wietse Keeren (Secretary). Anne Langedijk offers office support to the Committee and Foundation. 
Corinne van Bergh
Fundraiser
Anne Langedijk
Office Support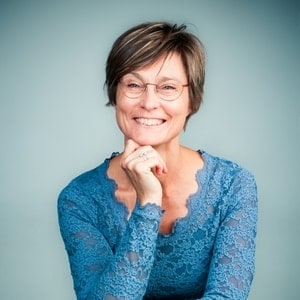 Core Energetics uses energy, movement, breath and inter-personal relationships to create consciousness about who you truly are. You become aware of the ways in which you hold yourself back from living a deeply fulfilling life.
One way we all inhibit ourselves is by blocking our energy – and our emotions – in parts of our body. By learning how to move the energy in your body, you learn to free your emotions (e-motions) and to get in touch with all your feelings. When you loosen these local blocks, your experience of your entire body changes.
Clients say they have become more alive, powerful, joyful, daring! Core energetics is a creative, dynamic, and very fun way for you to experience fully the creativity, dynamism and joy of your own life energy! Learn more about Core Energetics here: www.coreenergetics.nl