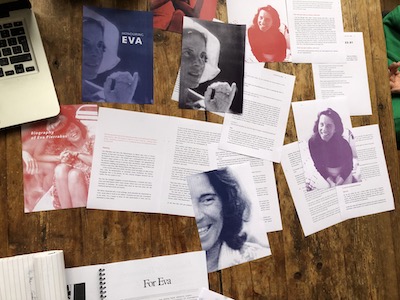 The Honouring Eva Foundation is ready to publish a unique book on Eva Pierrakos. And we need your help!
In order to publish the book we need € 5.000,-. All the proceeds of the book sale will go to supporting new generations of therapists.
Apart from an extensive biography, the book has become a book of interviews. An interview with Eva (from 1976), with people who have worked with her in Phoenicia, with people who have been inspired by her, with people who, like her, have channeled beautiful and deep wisdom, and finally even with the entity that calls itself the Guide.
Donate over € 100,- and be the first to receive this amazing book (please mail us your address so we can send it to you).
Questions and/or more information: honouringeva@gmail.com
More info on the book on this page
Stichting Honouring Eva
Nijmegen
The Netherlands
IBAN: NL33Rabo0157069427
BIC code: RaboNL2U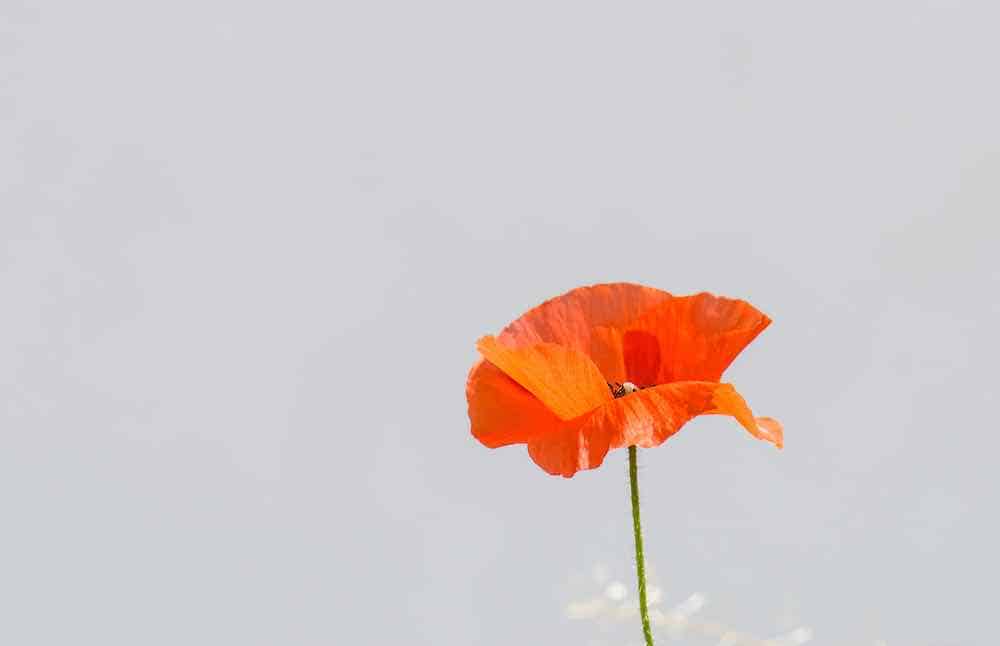 About Honouring Eva Foundation
Since 2010 the Honouring Eva Foundation has been supporting new talent. The Foundation is committed to make the Core Energetic Training open to everyone. In 2017-2018 the Foundation has been able to give 16 students financial support.
Funding/ In order to provide support to students money is needed. This is raised by generous gifts of our donors, contributions by students of the Netherlands Institute of Core Energetics, and by fund raising events like sales and recitals. The Foundation is non-profit, meaning that all raised funds are fully used for supporting the students. 
Support/ The Foundation provides financial support for students in both the two year Transformational Training and in the four year Professional Program. Any student with a strong motivation to start or continue can apply for support. Support is given in de form of loans and scholarships.
Large scale change starts with an individual's own healing. By the virtues of the work healing spreads, community grows, and more unity is created in the world. Thanks to this approach, a wide diversity of people have experienced a meaningful turning point in their lives.
Application/There is a strict screening and monitoring process to guarantee the funding is well spent. Students who apply are asked to provide full transparency about their situation. For the full explanation on the process see our Application-page.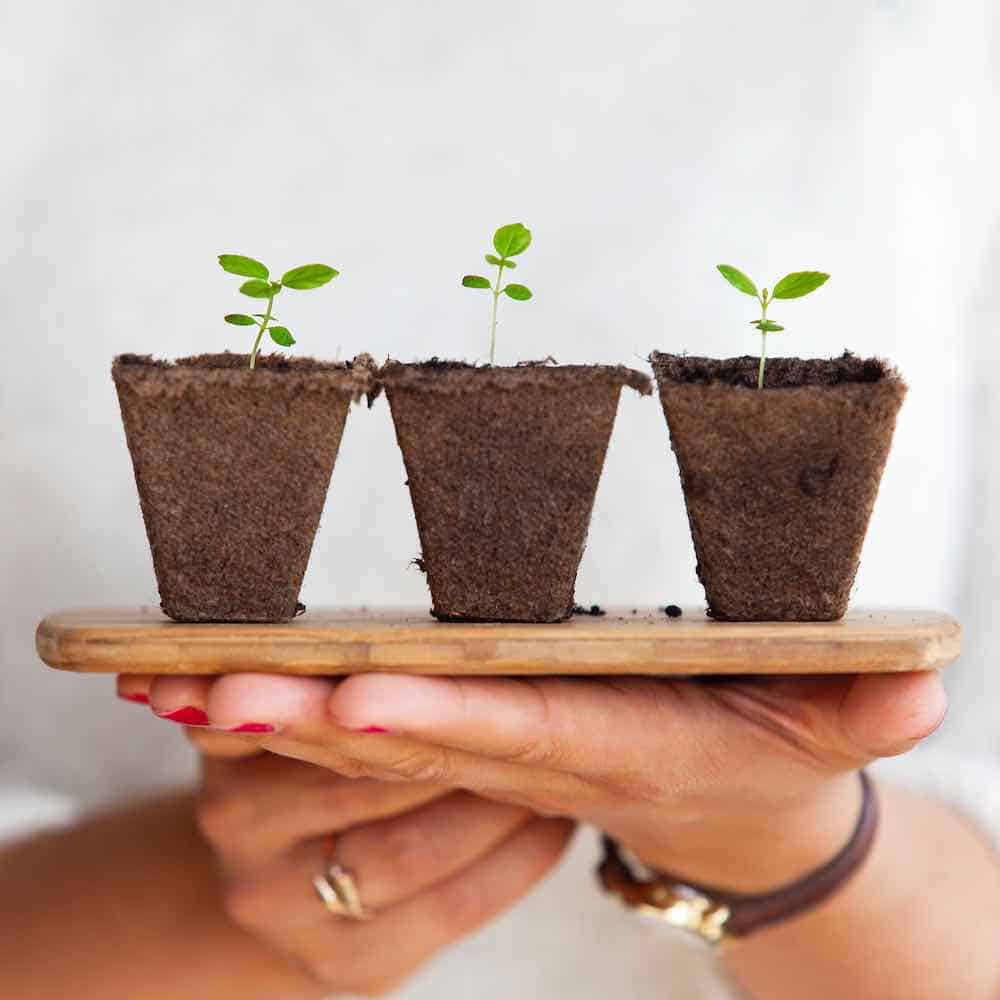 "When I found out about Core Energetics I knew that  it was the next step in my journey. However there was not an institute in my home country. I started researching and finding out about all the institutes in Europe, the US and Brazil but it always seemed like a too big of a financial stretch. It was only when I found out about the institute in the Netherlands and the Honoring Eva Foundation that I could pursue my intention. I received a scholarship in my first year and a loan in my second year which were a big help. The training is definitely worth the financial investment and I'm very grateful that with the support of the foundation a wider range of people may have access to the transformative power of this work independently of their financial resources."
"I was able to attend NICE because of the generous support of the Honoring Eva Foundation. Being part of this wonderful community and becoming a certified Core Energetics practitioner has been both personally and professionally very significant. And it was only possible because of the generous help given me by the Honoring Eva Foundation.  I am profoundly grateful for all they do."
"I was able to start the Core programme with financial assistance from a dear friend.  After the second year I was told this would no longer be available and that I could apply for scholarship instead.  I felt angry and resentful.   Also I experienced shame around not being able to pay for everything myself.  Applying for the partial scholarship/loan had me connect to the truth that I sometimes need help and there is no shame in asking for support.  I also had to really choose continuing and finishing the programme because I really wanted it for myself  Also knowing that I could repay the loan felt good and mature. I felt clear that I was doing this to create s new career path for myself which is what kept me going the many times I wanted to quit.  Today as a Core Therapist I contribute regularly to the Core London scholarship fund.  It is a joy to give back to the community that provided so much for me  I also value the self reflection and awareness that goes into the process of applying for a scholarship/loan.   I encourage people to do the same and to look at what it brings up in then around money/value and how they want to be a contribution  to the world.  I am forever grateful. "
"A thousand THANK YOUs to the scholarship fund! Not only did their support enable me to complete the training, it taught me a valuable life lesson on how taking support is integral to being able to give support. The training has greatly impacted my life today. I am enjoying Core led work that helps others in return, and brings me satisfaction, abundance and gratitude."
There are several ways of donating to the Honouring Eva Foundation.
– One time donation: Choose your amount, press the [Donate]-button, and choose your payment method.
– Bank transfer: Transferring the amount directly to the Honouring Eva bankaccount.
If you transfer money through Paypal or Creditcard there is a sum that the Foundation pays to these providers. Please contact us if you want to make a larger donations so we can find the best method to transfer the money.
Stichting Honouring Eva
Nijmegen
The Netherlands
IBAN: NL33Rabo0157069427
BIC code: RaboNL2U
Applying for a loan or scholarship
Do you have a strong motivation to start or continue with the 2- or 4-year training at the Netherlands Institute for Core Energetics? And is your financial situation insufficient? Then you can apply for a loan or scholarship.
Applications for a scholarship for the school period 2022/2023 should be submitted before 14th of August 2022.
You can find the application-form below in the following formats by clicking on the buttons:
Maximum of 4 a year, unsubscribing at any time